Fundraising For Diabetic Cat Care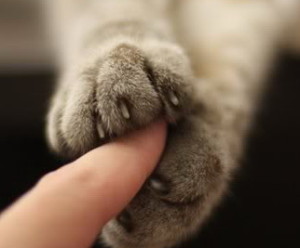 Diabetic Cat Care (DCC) is able to continue operating because of the generosity of our members and our involvement in Affiliate programs raising funds to cover site fees and expenses. There are no salaries paid or profits made at DCC. Each and every person helping others on forum at DCC is a volunteer, freely donating their time and knowledge gained from experience with their own FD cat.
Properly treating the disease of Feline Diabetes (FD) isn't without cost or commitment. Anyone who has cared for a diabetic cat knows from personal experience just how overwhelming it is, and it becomes that much more stressful when there's no money to pay for necessities; whether those are emergency medical procedures, test strips, insulin, or even species appropriate low carb food.
DCC when able, works closely with Diabetic Cats in Need (DCIN) in the US and Canada, and directly with owners globally on an as needed basis to keep diabetic cats alive, in their homes, and able to get the medical care they need to get them back to much better health.
Donations can be made to DCC's PayPal account simply by clicking on the donate button (below). Funds raised are targeted towards DCC member cats practicing Dr. Elizabeth Hodgkin's (DVM) Tight Regulation protocol. When it turns out amounts raised surpass what is needed for an individual cat, the remaining funds are held in DCC's account; then are used to help other FD cats or to buy supplies needed for DCC's complimentary Diabetic Cat Kits offered to members around the globe wishing to practice TR.
Another way to help DCC raise funds is to purchase FD supplies through affiliate programs. Purchases made with a direct click-thru to our Affiliate partners' websites result in a very small commission being earned by DCC. The amount isn't huge, but every little bit adds up and the money goes to a very good cause!
If you currently need diabetic supplies including low carb foods and supplements, please check our Affiliates Page and consider making a purchase which will save you money and help diabetic cats at the same time. For further discounts and coupons available, please join DCC's forum.
DCC is not a registered charity – our fundraising efforts are no different than a group of parents attempting to raise money to fund musical instruments for the school band.
When it comes to donations made to help Diabetic Cat Care assist FD cats around the world, no amount is too small. Your generosity to help save diabetic cats' lives is sincerely appreciated.
Current Fundraising Campaigns
Harlem – located in the US
A 5 year old male misdiagnosed with Hyperthyroidism was rushed to the ER vet in crisis – he was discovered to be in DKA and have Diabetes instead. Another episode of DKA occurred which required another expensive stay at the ER Hospital. Because of limited resources, the financial burden of multiple ER care admissions has been overwhelming for the owner. Harlem also required dental surgery for a resorptive lesion which has added to the financial burden. Harlem is now on the mend, but the financial outlay has created quite a strain when it comes to paying his medical bills as well as his everyday needs for insulin and test strips.
Jefferson – Located in the US
In need of rehoming. A rescue saved from the streets of Boston, Jefferson has had a pretty rough life. Jeff has responded very well to TR and a low carb diet, has a wonderful personality and is very loving. His foster caregiver cannot afford insulin, syringes, test strips or low cost food. DCC is helping with Jefferson's costs. For anyone interested in adopting Jefferson and giving him the forever home he deserves, please join the DCC Forum and make contact with a DCC volunteer.
Cat Family – Located in Denmark
Two sisters dedicated their lives to rescuing cats no one else wanted; most with health issues including diabetes. Tragedy struck in the fall of 2013 when one of the sisters was killed instantly by a drunk driver. Never before has the need to request assistance been required, but now – without enough income, it is becoming increasingly difficult for the remaining sister to meet the financial needs of the 32 cats she cares for every day. Treatment for cancer and FD doesn't come cheaply. The owner is routinely complimented by her veterinarian about how well the cats are taken care of. These cats are her family and to lose even one of them due to financial difficulty would only add to the unnecessary heartbreak that has already occurred.
Diabetic Cat Kits.
DCC provides complimentary starter kits to new members from around the globe wishing to practice TR. The intention of the kits is to minimize the stress having to scramble to get the tools needed to start properly treating the FD as soon as possible after diagnosis. While glucometers, syringes, and test strips have been donated for some countries, they have not been for all. Other items such as feeding syringes, testing socks etc. included with the kits must be purchased by DCC. A donation in the amount of $25 pays for extra test strips to include with one kit; $15 covers the cost of a box of syringes. Our current goal is to raise $1000 to purchase supplies to ensure we have enough supplies to cover the kits for 2014.